Pauline and her daughter Molly in their Iron Age outfits at Fort George in August 2012.
After a bit of a year off in 2012, I was really looking forward to getting back into the swing of things in 2013.  It turned out to be a very busy year!
My first event  of 2013 was totally out of this world! From 11am – 3pm on Saturday 26th January, I told space themed stories at Peterhead's Arbuthnot Museum who had some special exhibitions from Astro-Gnome.
It was a perfect chance to brush up on my constellation myths as well as lots of stories about the sun, moon, and stars from different cultures all around the world.  There were stories for all ages and I even got to throw in a couple of songs for the very little ones! 
Click here for a photo from the event!
Storytelling is my favourite hobby, so
it fitted in nicely that I could be found telling stories at Banchory Museum and Library's Hobby Happening event on Saturday 16th February from 10.30 to 12.40.
This was part of World Community Arts Day.  Aberdeenshire Celebrates aims to paint a picture of the rich arts and crafts scene in Aberdeenshire by profiling the many drama, dance, singing, musical, visual art and craft groups that work in the area.
On the 13th March – (despite heavy snowfall!)  I headed out to the reopening of the Burn O Vat Visitors Centre at Dinnet.  It was such a beautiful day for it – with my Iron Age kit on and the sun beaming down on us, it didn't feel cold at all!  Well, I do admit my historically accurate bog shoes didn't stand up to the snow as well as a pair of wellies – but there was so much jumping around with the Scottish Wildlife stories that I was telling to the children of Logie Coldstone Primary School that my feet soon forgot the cold.  It was a wonderful day that I won't forget for a very long time! Click on the photo to the left if you're interested in seeing those shoes!
On the 16th March I was glad my voice had returned after the Burn O Vat reopening!  I took part in some of the Aberdeen TMSA (Traditional Music and Song Association of Scotland) competitions.  I came second in the work song/sea shanty category, joint first in the songwriting competition and first in the ladies traditional singing!  But best of all was when my little one, Molly and some friends of ours came third in the Freestyle singing.  We sang "Three Craws" with able percussion from Molly!
My amazing storytelling friend, Anna Fancett of www.uponmyword.co.uk/, asked me along to the Aberdeen Choral Ensemble (or ACE!) to tell stories and sing songs to their members at Airyhall Community Centre on the 23rd March.  I'm pleased to say my new banjolele made its first appearance at a storytelling session and it was wonderful to be telling stories with Anna again.
On Easter Sunday I had a brilliant time telling stories at Brechin Castle Centre where I told stories about Easter, Spring and bees to some really enthusiastic families who were there for egg hunts, train rides, easter egg and bonnet decorating competitions and lots of other entertainment.  I was there in full Spring Fairy mode in the hope that I'd encourage Spring to come out of hiding!
In April I was telling some local stories and old favourites at The Gaitherin in Inverurie over the Easter holidays.  Click on the link to find out what a fantastic opportunity The Gaitherin is for children.
And… at the end of April The Rhynie Wifies were booked to do their first wedding!  We leapt at the chance to dress as the fairies of Spring, Summer, Autumn and Winter and sang and told stories to entertain the wonderful bride, groom and guests.
The Rhynie Wifies have also been busy at Castle Fraser and BA Stores and featured at the Breemie Midsummer Festival.On Tuesday 7th May, I told stories and sang some Scottish songs, ballads and bothy ballads to some of the residence at Nazareth Care Home reminiscence group.  I really enjoyed myself – and it was just lovely that my Granda was there to listen!  He was aye good for a story or bothy ballad was Granda!
On Friday 17th May, I took part in the Strichen Festival competitions and was delighted to win the Doric Story Writing competition!
During May and June I have been spending some time working with the ladies of Skirts and Tales and some of the children from Gilcolmstoun Primary School in Aberdeen. We worked on the story of the Fisherman and the Flounder and wrote our own sea shanty based on the story! The children's drawings and prints from the story will decorate the train of a huge wicker skirt which will be the centerpiece of the group's contribution to the Aberdeen International Youth Festival parade at the end of July!
On the 8th of June, Thistle the Fairy told Tales From The Riverbank at Banchory Museum and Library.  Frogs were croaking, boats were rowed, mice got married, raven was up to his usual cunning and Mother Nature was finally allowed a nice cup of tea and a cake after all the animals were created.  What a wonderful bunch of families as always!  I love telling stories there!
Despite a bit of laryngitis, I spent the last week of June storytelling in the Green Fields and the Kidz Field at Glastonbury.  For the (mostly adult) audience in the Green Futures Field I got to tell some of my favourite folk tales that I don't often get to tell!  Thistle The Fairy made her first appearance in the Kidz Field where I was singing songs and telling stories to babies and toddlers, children and teenagers, mums, dads, grannies, grandas, aunties, uncles and whoever else fancied popping in!  (I was also be accompanied by wee fairy, Molly!)
On the 7th July I was back at the Burn O Vat visitors centre for their yearly open day.  It's always a great day with lots of outdoor activities, fantastic walks round the nature reserve and the visitors centre was just re-opened a few months ago after a nice spruce up!  The weather was just stunning and I'm pretty sure the midgies came to listen to a few stories as well – going by my lumps and bumps anyway!
On Friday 19th July, I was back Arbuthnot Museum in Peterhead.  Actually… I should have said "Ahoy me hearties!  Tales of scurvy laden rapscallions, swashbuckling buccaneers and pillaging privateers!" (or thereabouts) as the museum  hosted a pirate themed fun-day where visitors could learn about pirate history and invasions of Peterhead.  There was a lot more except the storytelling – balloon modelling, crafts, games, facepainting and pirate makeovers! Friday 19th July, 11am – 3pm
On Friday the 26th July, I was singing Scottish songs and telling stories at Pitmurchie Care Home in Torphins.  (The banjolele made an appearance for a few of the songs!)
And on Friday 2nd August, I returned to Arbuthnot Museum for another of their summer events.  This time the theme was "Under The Sea" – so mermaids, selkies, fishies, sea goddesses, sirens and Morag the Sea Serpent was be the order of the day!
The weekend after that, baby Molly and I headed up to Fort George with the Rhynie Wifies for the Celebration of The Centuries weekend which is always a wonderful show!  See the top photo from this post to see our costumes!
And on the 17th August I was on SHMU FM's Literature Show.  Please click here to listen to the show on Mixcloud – http://www.mixcloud.com/LiteratureShow/pauline-cordiner/
For the weekend of the 7th September, Molly and I toddled down to the Kirriemuir TMSA festival where I tried my hand at diddling for the first time!  For some reason I won the trophy – which means I'm really going to have to practice my diddling for 2014!
I went to visit my storyteller friend, Anna Fancett, for a week in Northumberland in October.  She told stories and I sang a couple of songs at a care home and we visited Bede's World where she volunteers and tells stories – it made me yearn for my Roundhouse days at Archaeolink!  (The roundhouse is still there but the attraction remains sadly closed.)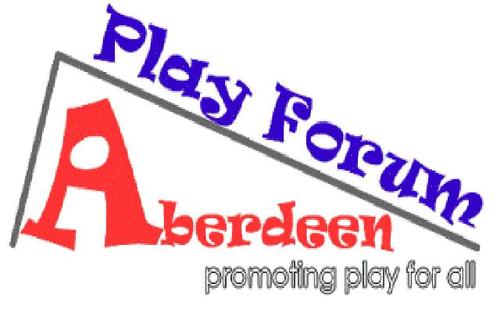 On the 22nd October, I had the pleasure of telling stories to some of the children at Clinterty Travelling People's site.  Organised by Aberdeen Play Forum, we had a tarpaulin shelter, a wee camp fire, hot chocolate, marshmallows and ghost stories round the fire!  Some of the kids were just as eager to tell their ghost stories as I was – and let me tell you, I was right hooked in!
The Rhynie Wifies and I headed up to Banff Castle on Saturday 26th October for some Halloween fun!  I was telling stories in my own Fairy Grotto for most of the afternoon and in the evening the Wifies led a ghost tour of haunted Banff round the old town and graveyard.  But the Halloween Weekend wasn't over for me yet!  I was telling stories on the 27th in the Library of Castle Fraser.  A most haunted place!  Luckily I was placed in the Library and had the dashing Charles Fraser watching over me, so I felt perfectly safe.  (Click on the image for a closer look)
At the end of November and start of December, I was telling Christmas Stories in Charles Michies the Chemist's tea rooms!  The storytelling was sponsored by Aberdeen Inspired who had organised Santa's grotto in Union Terrace Gardens, a skating rink at the Castlegate and much more.
Finally, the Rhynie Wifies and I headed up to Inverness and the Ironworks where our friends from The Time Travellers Tavern had asked for our help in saving Santa Claus from the bad fairies!  With the help of Mrs Claus, we managed to get him out of the castle dungeons in time for Christmas.  I got to tell stories in a Rocking Chair in front of a Christmas Tree with the help of some Elves!  I was SO excited ;